Northern Roots believes in a client centered approach to massage therapy. We tailor each session using a blend of techniques. All sessions are customized to meet the needs of the client.
30 minutes $35.00
60 minutes $65.00
90 minutes $95.00
Swedish Massage: A massage technique that includes effleurage, pétrissage, friction, vibration, and tapotement. Swedish massage is intended to improve circulation and tissue elasticity while reducing muscle tone and creating a parasympathetic response.
Neuromuscular Technique: A deep massage in which fingers are used to knead individual muscles, increase blood flow and release "trigger points". Neuromuscular massage is applied to neural reflex and trigger points, like those of Shiatsu and acupressure, to enhance neuromuscular interaction.
Sports Massage: Experience a group of massage techniques specifically designed to aid in athletic performance. Includes pre-event, post event and maintenance and injury massage.
Thai Table Massage: This treatment combines acupressure, yoga and massage to create a truly holistic massage experience. Thai Table Massage is performed with client fully clothed and assisted through a variety of positions that encourage greater energy flow and increased flexibility in the client.
Grigorian Method ®: Created by Dr. Gabrielle Grigore, this systematic treatment uses joint movement and range of motion in combination with pressure point exercise upon a passive client to facilitate the release of restrictions and increases flexibility. This treatment forms a bond of trust between therapist and client due to its safe holistic nature.
* Aromatherapy: Stimulate your senses with pure essential oils. Aromatherapy replenishes your body's deficiencies and sooths the mind, body and spirit.
* Grigorian Organic Spa Reflexology ®: Discover the hidden secret of nature's way of healing through the application of fruits, vegetables and organic products to the feet, hands and face. Pressures applied to the nerve endings stimulate change in other parts of your body.
* On-Site Chair Massage: On or off site chair massage is done with the client sitting in a chair with clothes on. It is a relaxing massage that focuses on muscles in the head, neck, shoulders, back, arms and hands.
* Special rates apply to these services. Call or email for details.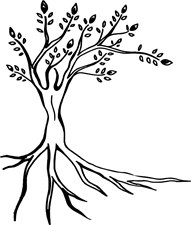 Relax Your Body, Release Your Mind, Renew Your Spirit